FASCIA CLIENT RETREAT!
MFR Intensive for YOU!
Sunday, February 11, 2018
9:30 am to 5:30 pm
Just $545 early bird rate!
($595 after 2/2/18)
Value $700
Space Limited to 8 Participants
Location: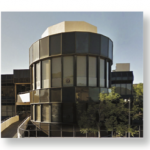 Hands on Healing Institute
6708 Foothill Blvd., Upstairs Tower
Tujunga, CA 91042
Fascia Freedom:
We offer this amazing opportunity to heal and break through your holding patterns in a day of Myofascial Release (MFR) immersion with sessions and self-care awareness to heal from your core. Myofascial Release is known as one of the most effective forms of bodywork for pain relief, and can also offer your body a lifetime of continued healing through your own SMR (Self Myofascial Release). Experience both throughout this very special day and return home vitalized, energized, grounded, free, open and full of wonder at your own ability to heal.
This very special fascia retreat includes:
Brief lecture and demonstration explaining the fascial system, our health and unwinding process
3 Myofascial Release sessions with 2 therapists working in tandem with your body to allow for deeper releases and healing
3 personalized SMR sessions including use of various self-care tools tailored to your needs
Catered lunch, electrolyte and sparkling water, tea, lemonade
Free gift bag with self-care tools, personalized instructions and articles on MFR
Additional self-care products available for purchase in class.